Maestro 03 Site Plan
Master Plan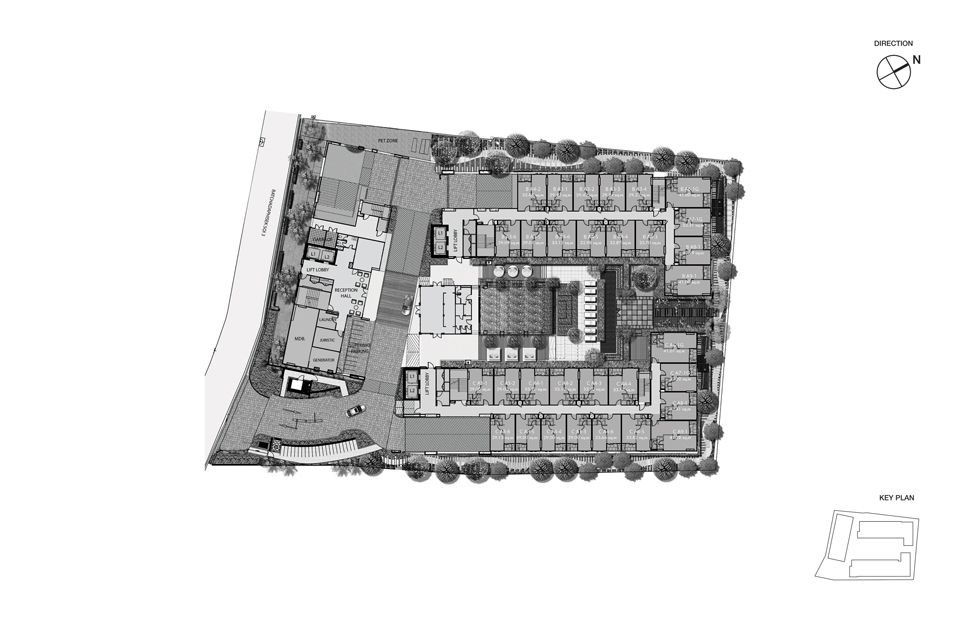 ---
Ground
The Revolutionary Of Low-Rise Condominium
ALL OUR FACILITIES COMPRISE OF
Reading Cabin
Gourmet Cabin
BBQ Patio
Pet-Lover's Cabin
Reflexology garden
Jogging Trail
Reflecting Pool
Semi Indoor Pool
Steam Room
Sauna Room
Mezzanine Fitness Arena
Feature Wall
Superbike Parking
Bike Rack
Drop Off
Guardhouse
Elegant Lobby
Secure Postbox
Laundry Room
Pool Deck
Pool Seat
Basement Parking
24/7 Wireless Internet
24/7 Security Service
Shuttle Service
Maestro 03 Facilities
The Harmony Of Life And Soul
The project was designed to embrace the common centre area, all 3 buildings are facing with sides of the internal building face with the green space and provide natural lighting as well as cross ventilation, heighten natural touches senses between nature and the residents. You will be truly impressed by the elegant European Style semi indoor swimming pool and garden in the middle of the buildings.
---
Presenting the Exceptional
The overall design reflects a modern style that harmoniously combines the contemporary/classical style in the details of textile materials and accessories.
---
The overall designing work reflects modernism but harmoniously combines the contemporary, classical style in the detail of textiles materials and accessories used which show the stylish touches and epitomize the lifestyle of the property owner who seem to mostly appreciate modern living but actually has their own individual style inside.
---
---
---