iNz Residence by Qingjian Realty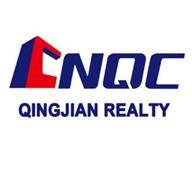 Qingjian Realty (South Pacific) Group Pte Ltd is a subsidiary of CNQC (South Pacific) Holdings Pte Ltd, and is the company's regional headquarters for South-East Asia. At Qingjian Realty, we focus on property development in the residential, commercial, and industrial sectors.
Our first residential project in Singapore, Natura Loft, was launched in 2008. Today, we are Singapore's largest developer of executive condominiums. In 2016, Qingjian Realty launched The Visionaire, Singapore's first executive condominium with smart homes.
Qingjian Realty's commitment to providing quality homes in Singapore is widely recognised with multiple awards, including the FIABCI Singapore Property Award, BCA Green Mark Award, and BCI Asia Top Ten Awards. Most recently, we have conferred the Best Executive Condo Development and Best Residential Interior Design at the Southeast Asia Property Awards 2016.