Turning living into elegant art, iLiv@Grange is Singapore's First Designer Residences by Yoo inspired by Starck. Your living space starts the moment you enter the Red Doors. Be enchanted by the gleaming pool, where the calmness of the water beckons you to abandon the bustle of the world.
iLiv @ Grange Site Plan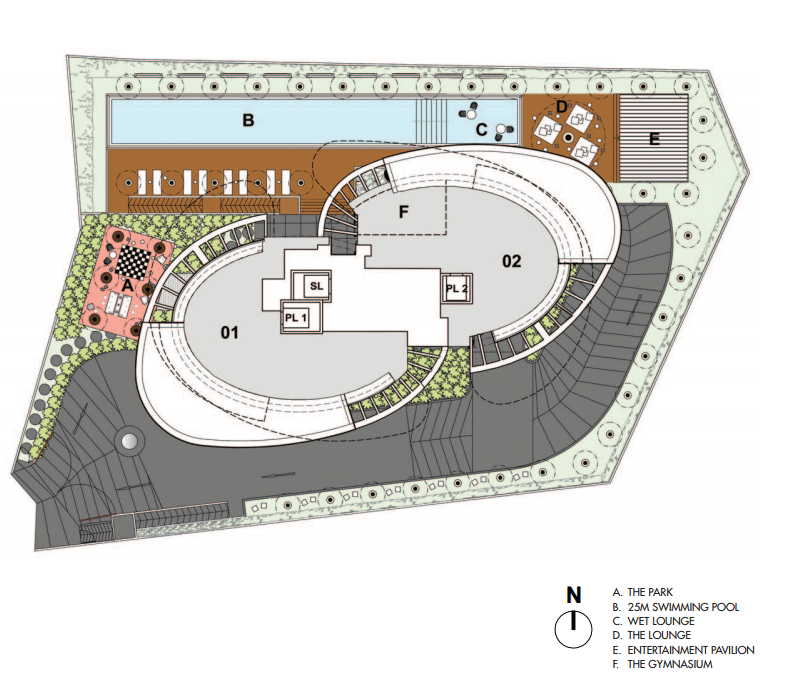 ---
iLiv in Elegance
Lie back in the deck chair for deep relaxation amidst the greenery or rejuvenate your spirit with a workout at The Gymnasium, facing the therapeutic pool. You can also rest and relax at The Park, adorned with a checkerboard, sculpted tables and royal armchairs. Anytime you like, wine and dine at the Entertainment Pavilion overlooking the lounges. Let a luxurious lifestyle begin, even before you step home.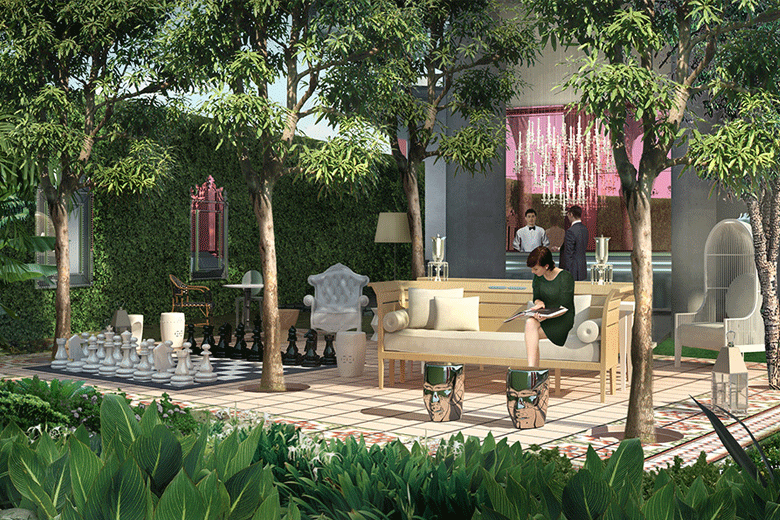 ---
iLiv in Vogue
Indulge in the ultimate high life here in the penthouse. Expect nothing less than opulence, with exclusive fittings and unparalleled quality finishes that truly pamper. Be enthralled by your generous living area, extended to the rooftop, with a welcoming private terrace, complete with a pool. Throw a party, pop a bottle of champagne, and celebrate the epitome of haute couture living.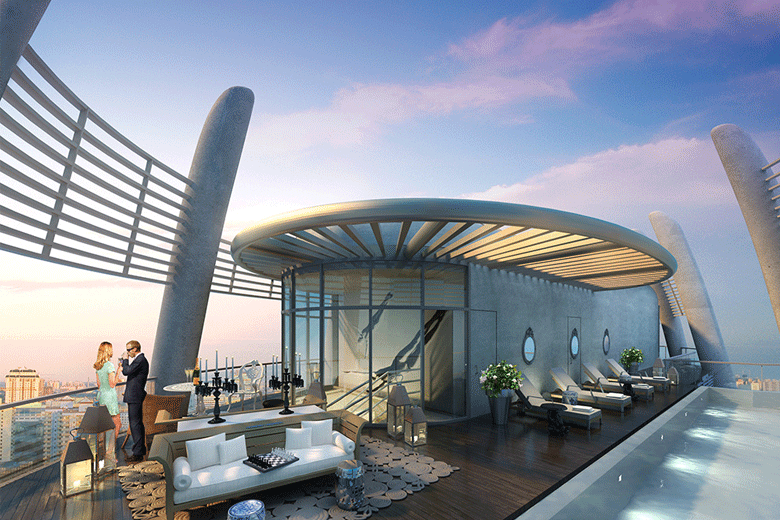 ---
iLiv with Yoo inspired by Starck
Here, every apartment is a luxurious original, boasting über-stylish interiors, world-renowned designs, impeccable designer kitchens and excellent space planning. Every detail features the masterful work of international property luminary Yoo inspired by Starck.
Relax and take it easy in a creatively designed bedroom that features high ceilings and beautiful fittings that are sure to envelop you in ultimate comfort and style.