Site Plan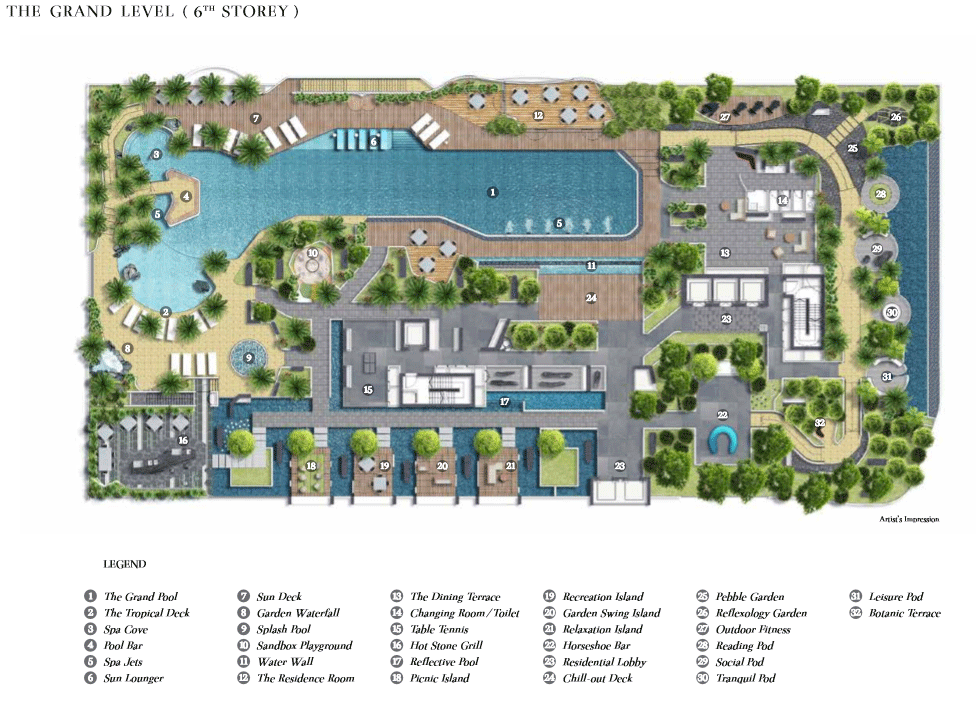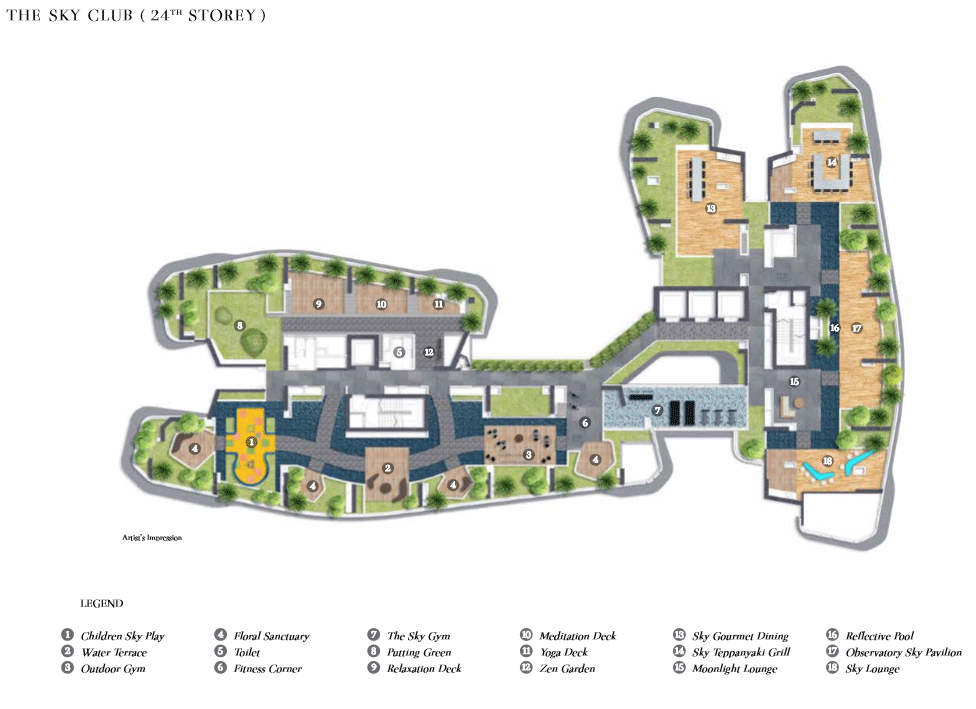 ---
Facilities
LIVE ABOVE ALL
City Gate Residences is the iconic residential development that soars high above Beach Road. Ideally located between the bustling city and the tranquil riverside, everything you would ever want is within easy reach. Three levels of exciting shopping and dining await just downstairs. Enjoy all that the city has to offer.
When it's time, come home to your exclusive oasis of luxury. Take in the spectacular views of the city skyline, tranquil Kallang Riverside Park and beyond. And relish in the fact that they are all for your indulgence.
---
Lush landscaping and abundant water features create a hip modern resort ambience to pamper its residents. Enjoy leisurely laps in The Grand Pool or a drink or two at the sunken Pool Bar. See and be seen at the Sun Deck or enjoy private moments at the Spa Cove. Spend quality time with friends or family at the Horseshoe Bar, Picnic Island or unique Hot Stone Grill. There are also numerous spots where you can curl up with your favourite book or just have tea for two.
And everywhere you are, you will always be surrounded by the magnificent views of tranquil Kallang River and the stunning city skyline.
---
INDULGENCE IN THE SKY

For indulgence on a higher level, head up to The Sky Club on the 24th storey. Be greeted by captivating views of the city, river and the sea. Every moment up here will always be breathtaking, no matter what time of the day it may be. As the sun rises and casts its first rays of light over the city, enjoy a quiet yoga session or meditative moment. Savour cocktails, cognac and the sea views at the Sky Lounge. Host a dinner party to remember at the Sky Teppanyaki Grill. Or end the day with an invigorating workout at the Sky Gym as the lights of the city glitter all around you.
---

Breathtaking views of the city, the river and beyond
In a league of its own, City Gate stands on the very best of locations to encompass vibrant city, tranquil river and spectacular sea views.
---
Unlimited potential, unique target audience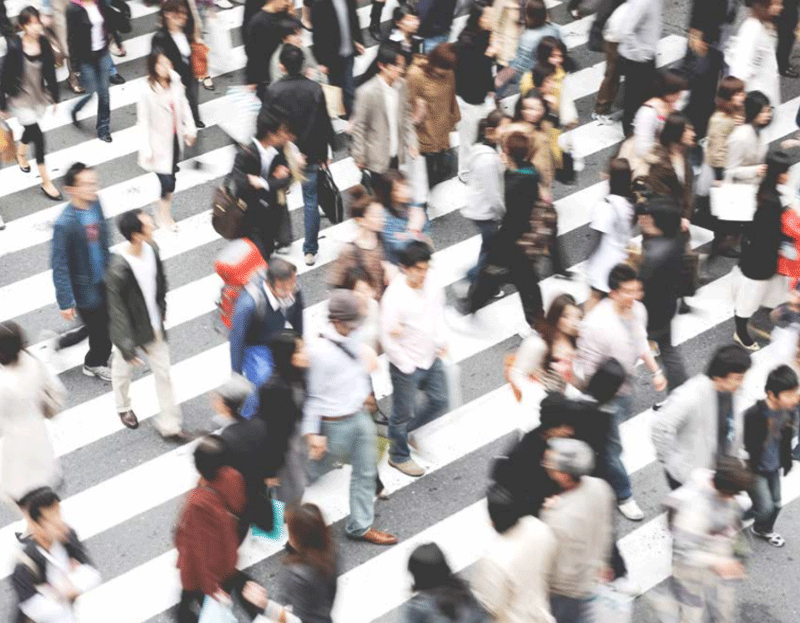 City Gate Shoppes consists of three levels of 188 commercial units that come in sizes to suit your business needs. Own your retail space in this strategically located mall that is surrounded by four key growth areas in Singapore's city centre. As such, the potential for growth is set to be exponential.
You will have a ready pool of discerning resident customers from the luxurious City Gate Residences. Adding to that will be residents from nearby developments, including new ones planned for Kampong Bugis. Those working in neighbouring office buildings and designer studios will also add to your ever-widening customer base.
In addition, the numerous arts schools and venues around will bring to your business a steady stream of youths, as well as a hipster and bohemian clientele who will inject colour, diversity and youthful energy. This will, no doubt, also attract tourists and visitors from the Kampong Glam heritage district who are looking for unique experiences.
City Gate is also just one stop away from the Singapore Sports Hub. Look forward to attracting the large capacity crowds of visitors and thousands of event-goers from the National Stadium, Singapore Indoor Stadium and the various sports venues.
---
Best investment, perfect opportunity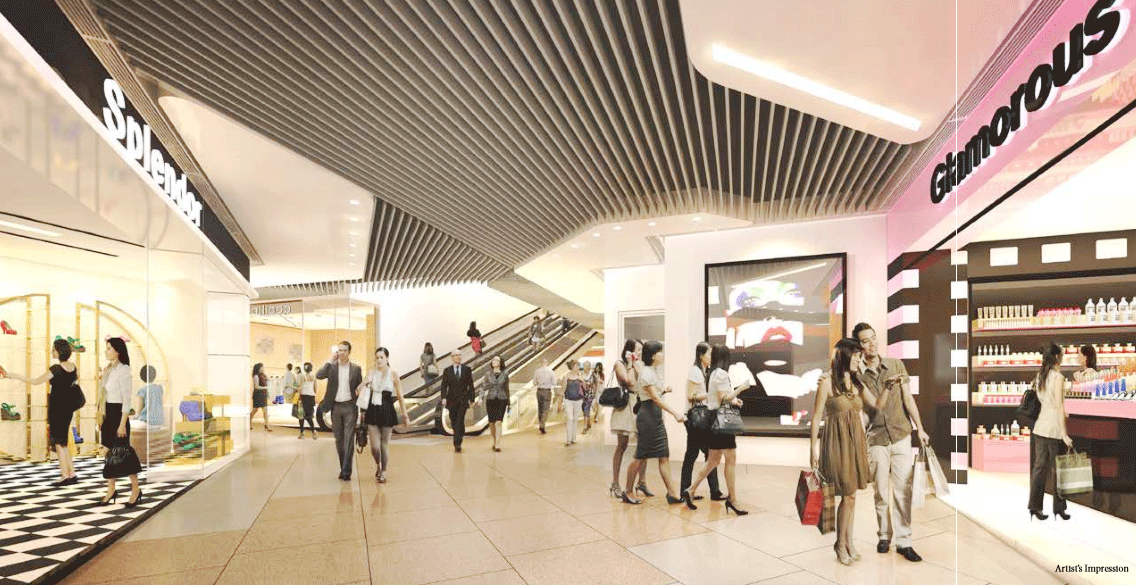 With its sleek curves and contemporary design, City Gate Shoppes is set to bring new life to Beach Road. The expansive 250m wide street frontage stretches across the busy junction of Jalan Sultan and Beach Road for maximum exposure. The façade will also add sparkle at night to enliven the entire vicinity with a new vibrancy. Designed to increase the flow of foot traffic into City Gate Shoppes, a sheltered overhead walkway will directly link Nicoll Highway MRT station right into the mall. Whether you are buying a unit for your own business or owning one for investment, maximise your returns in the future by seizing this business opportunity now.
---
THE XCHANGE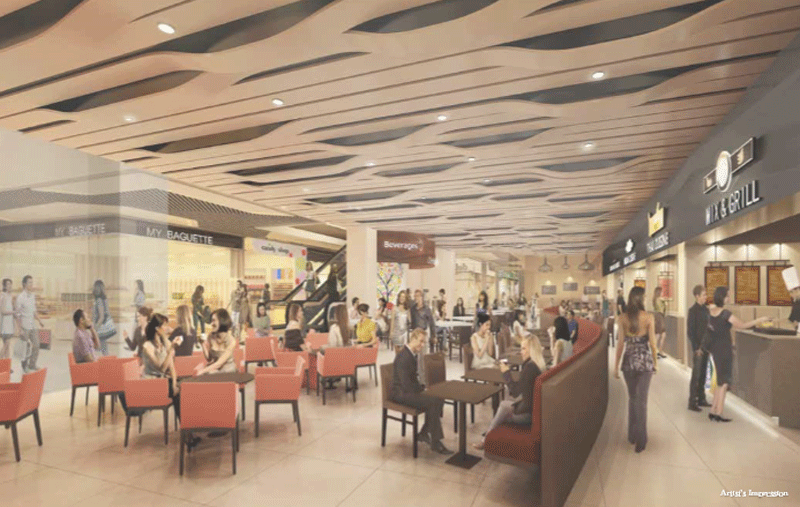 Basement Level - A food court anchors the basement. Complement the food court with unique culinary offerings of your own. The food court will also bring heavy foot traffic to this level, making it ideal for all types of trade
---
THE HIGH STREET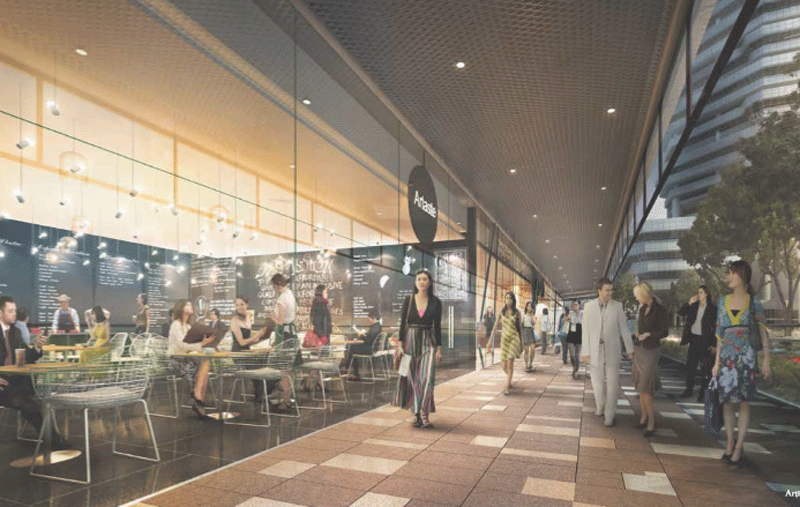 1st Level - The glass façade and its wide street frontage allows for maximum exposure to the street level, facing either Jalan Sultan or Beach Road. This enables you to create impactful visual merchandising or shop designs and concepts to attract your target audience.
---
THE LINK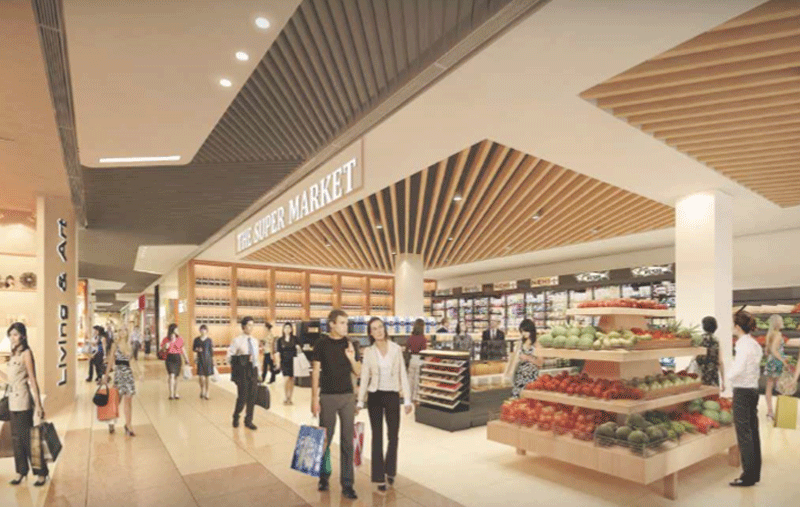 2nd Level - On level 2, you will find the anchor tenant supermarket and a sheltered overhead walkway that will link Nicoll Highway MRT station directly into the mall. Together, this will attract a high volume of customers to your business.
---