Belgravia Villas Site Plan: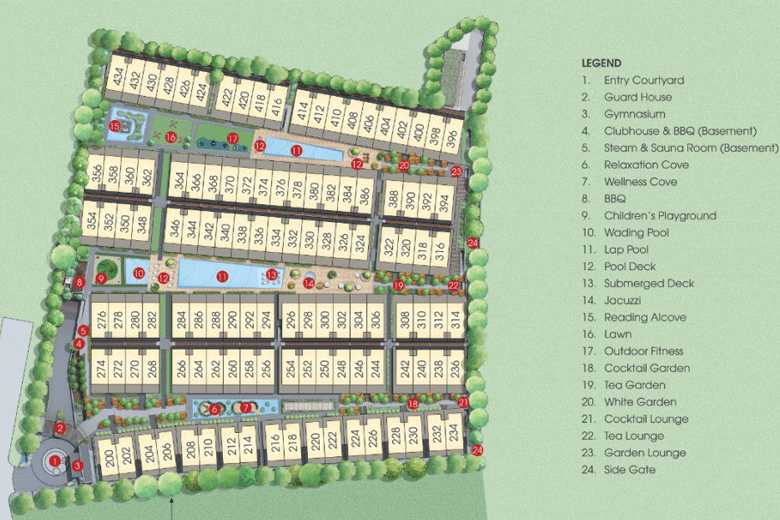 ---
Facilities
---
Step into a world of leisure where you will find indulgences aplenty. Unwind with a stroll along the Cocktail Garden. Tea Garden or White Garden, whichever fits your moods. Complete the journey with a quiet moment of contemplation at each accompanying lounge. Calm your mind at the Wellness Cove or enliven it at the Reading Alcove.
---
Attain your ideal physique at the well-equipped Gymnasium or breezy outdoor fitness, followed by a soak at the sauna and steam room. Engage your loved ones with a picnic at the Lawn or invite your friends to a BBQ feast, while your children and loved ones indulge at the children's Playground, Wading Pool and Relaxation Cove.

---
Contemporary modern architecture is interpreted to give a timeless elegance to Belgravia Villas. Every layout is refined to ensure that space is fully optimised with careful attention spent on the selection of premium materials.
---