Belgravia Villas is developed by one of reputable Singapore-listed developer Tong Eng Group
Belgravia Villas Developer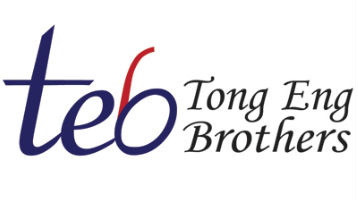 Over the last 60 years since its incorporation in the 1950s,Tong Eng Brothers and its group of companies have prided themselves on developing distinctive buildings that are a harmonious blend of form and functionality.With each project, careful attention is paid to every detail,from redefining and balancing spaces to ensure optimum layoutis attained. There is thorough monitoring from the planningstage all the way through the entire construction phase ensuring that only the most impeccable finishing and qualityis provided.
Through the 1960s till today, the group has owned and developed hundreds of acres of land, encompassing office, retail,landed housing and apartment projects.In the last six months, Tong Eng Group purchased twochoice sites – the first a joint venture en-bloc acquisition of Balmoral Condominium on 16 Balmoral Road for $141 million.The District 10 freehold residential site has a site area of57,005 sq ft and has a choice location minutes from Orchard Road. The other site is a 52,266 sq ft of condominium site inthe Eunos area for $43 million. Tucked amidst a mature landed housing enclave, a lush development of more than 100 freehold units is planned.
This year, the group has launched and sold more than 80 per cent of its freehold residential development, Hertford Collection,off Novena, and over 90 per cent of its strata housing development, Poets Villas, off Upper Thomson Road. The group is currently marketing its new development, THREE BALMORAL, in prime District 10 which offers a mix of one + study and three bedroom type units.Tong Eng's Managing Director Teo Tong Lim emphasises,"We continues to blend creative planning while adopting new concepts and technology in improving and developing buildings with enduring value.