#1 Suites Site Plans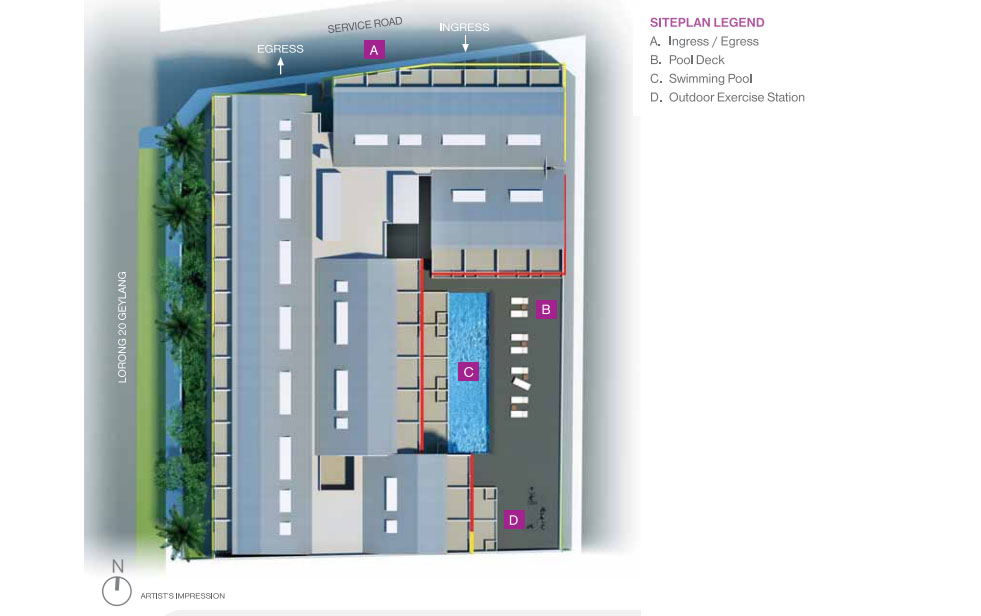 ---
#1 Suites Facilities
Every experience revolves around you
No longer just a leisure destination, Geylang has developed into a reputable private properties enclave in recent years. A highly in-demand residential district desired by homeowners, investors and expatriate tenants alike for its proximity to the city centre, Geylang has consistently been able to command high rental returns. When the district becomes fully redeveloped in the coming years, your capital gains are more than likely to reach sky high.
An exclusive freehold development comprising 112 duplex apartments in the heart of booming Geylang, #1 Suites will remain a valuable asset for generations to come.
Experience the vigor of the city without leaving the comfort of home. Look out to enchanting views of the luminous cityscape. Or step into the lush greenery surrounding your luxurious abode for some soothing respite. For homeowners who take pride in immaculate detailing, the branded fittings and finishes of #1 Suites will win your heart. Each spacious apartment includes quality kitchen appliances from Electrolux, premium sanitary wares from Rigel and innovative full-flat switches from Schneider efficently combining style with functionality.
Every Imaginable Lifestyle Is Here For You
The stunning duplex apartments of #1 Suites give you the privilege of owing two homes in a single unit. With such an ideal arrangement, boundless lifestyle possibilities are waiting to be explored. Get creative with your vast personal space; or share your home with your loved ones without compromising on privacy. For a lucrative investment opportunity, select your preferred level of residence and rent out the other; or rent out both levels to double your investment returns.
Live in harmony with your tenant without compromising your lifestyle.